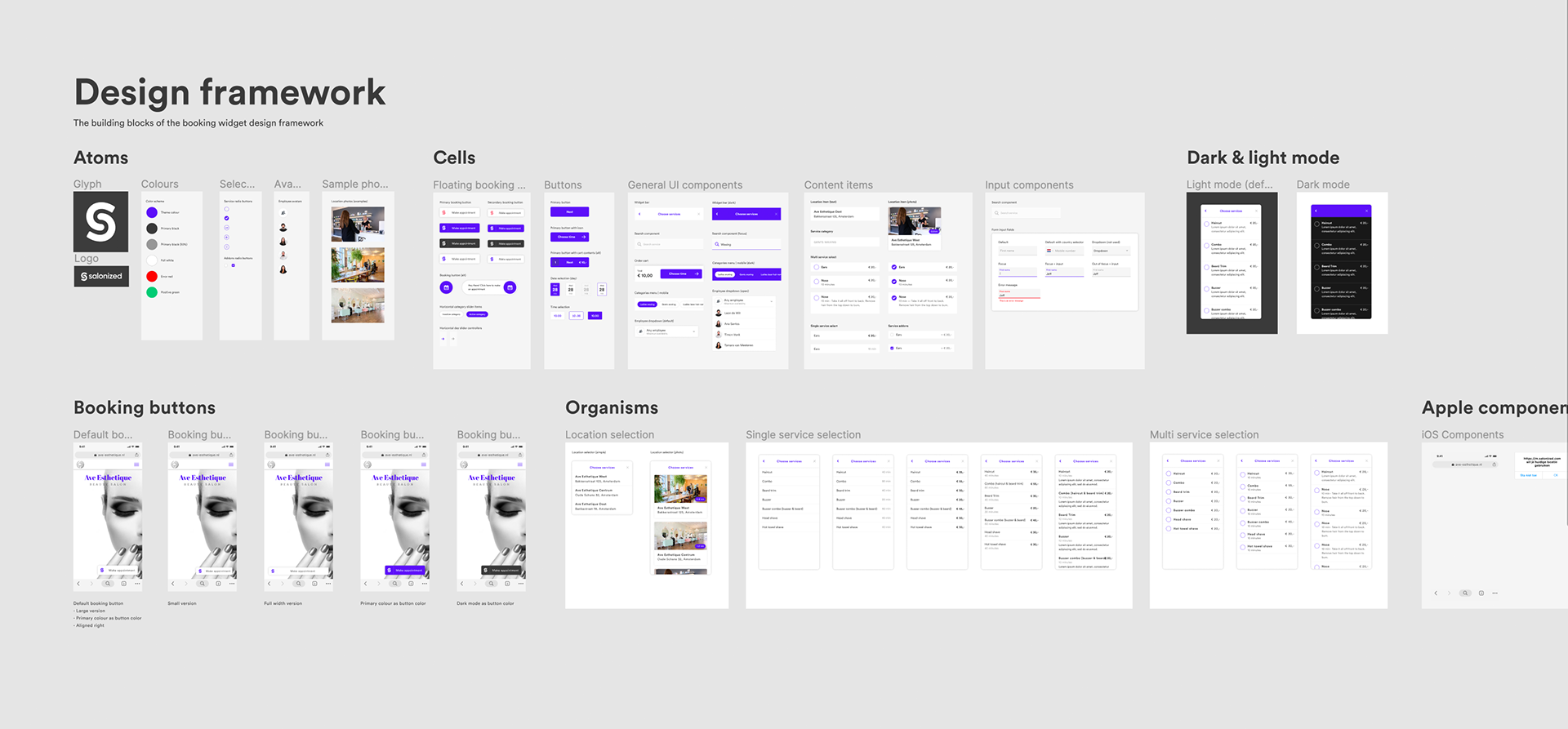 The booking widget is one of the core features of the salon management software that we make at Salonized. The current one is more than 5 years old. This gave us the opportunity to start with a blank slate. The result is a smart, customisable and recognisable product that simplifies the user experience in a smooth, minimalistic design that's aimed to last for the next 5 years.​​​​​​​
Type —

Product Design, Brand Strategy, Design System
Company —

Salonized
Role -

Head of Design
Customisation options for the booking widget add a personal touch while keeping a recognisable brand as a Salonized product.